Bonaire
Bonaire is part of BES-islands; Bonaire, St Eustatius (or Statia) and Saba. These three islands are special municipalities of The Netherlands. This special status provides specific legislation that differs from legislation in Europe or The Unites States.
Furthermore, the working method of a real estate broker is different than you probably are used to. On Bonaire there is no official certification for brokers. Working as a broker is a liberal (not registered) profession on the island.

When you consider buying real estate on Bonaire, it is wise to use a broker who has been educated and trained for the job. A broker who knows the island and its legislation, who is reliable & trustworthy and can advise you based on knowledge.

Sunbelt Realty. With a selection of 5 brokers, there is always a perfect match! The team includes a sworn and certified broker according Dutch law as well as a certified and K-RMT registered broker and appraiser according Dutch law.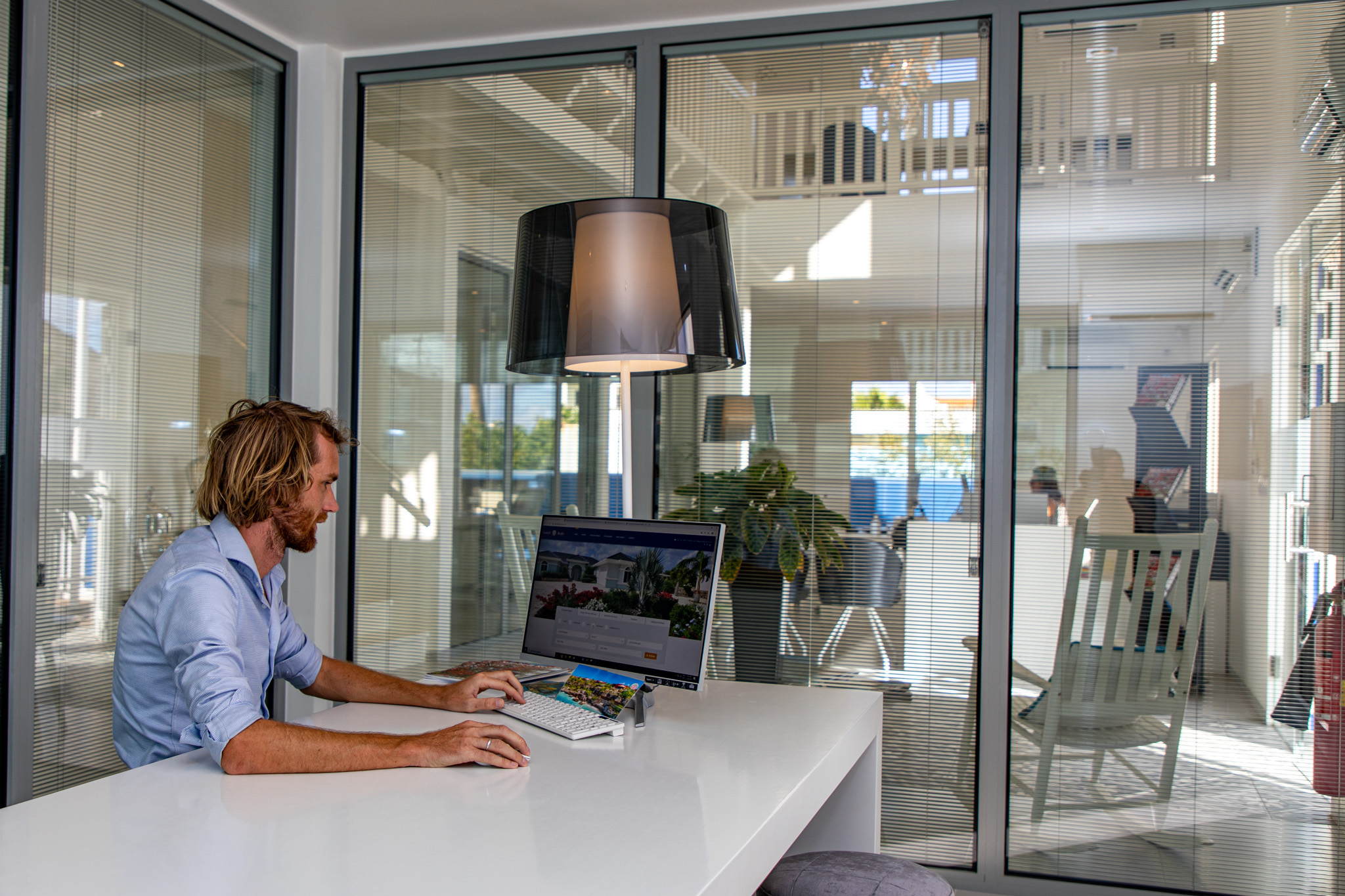 Purchase broker


With a purchase assignment we start our active search for your new house/apartment/plot of land. We browse what comes on the market: via for sale by owner, via co-brokers and actively approach home owners to ask them if they would consider to sell. As soon as we have found an interesting property, we go and visit it together. If you are not present on the island; no problem! Then we will schedule a video call and then we will show you the house during this call.
During and after the visit, we give you expert advice about the pricing and the fair market value. That is most important.

Furthermore, we give you information about the construction condition, the state of repair, the location, locational factors and the zoning. Often do we know the history of the property, the history in pricing it went through and most likely, we know the previous owners. Related to apartments, we know the history of its property management, the possible rentals and maintenance in the recent past.

We research and advise you about the financial aspects and considerations. We know all mortgage suppliers on island. That is why we can advise you which supplier or what bank is the best choice for your personal situation.

We can also inform you about the legislation related to the process of a legally valid purchase, how to negotiate, about the legal framework and what legally must be included in the negotiations.

We discuss the strategy and we negotiate on your behalf. Each step in the negotiations, we discuss together and we advise you what we think is best to do.

Our purchase assignments have a performance-related renumeration in which both you and we benefit from the negotiated lowest possible price. Our commission will increase when we realize a lower purchase price for you. Good for both of us and a great incentive for us to do our utmost for you!


Completion of purchase
As soon as the deal is done, we make sure that all details of the agreement are correctly mentioned in the purchase/sales agreement. We check the agreement and if applicable all associated documents. Meanwhile we inform you about the various matters that are important to you as new owner such as connections for utilities and internet, property tax, property insurance, pool & garden maintenance, rental and property management.

Prior to the closing we check your purchased property and after which we are personally attend the closing (signing of deed of transfer of title) at the civil law notary.

If needed, we continue to advise you and take care of after-sales when you became a proud new owner. We will see each other quite often on beautiful Bonaire.

We would gladly meet you; +599717 6560 / info@sunbeltbonaire.com