Renting a house on Bonaire for the long term
Are you planning to go away for a while? Bonaire is the perfect location to rent a house for a longer period of time. For the most varied and biggest portfolio of houses Sunbelt Realty is the best real estate agent on the island, with over 30 years of experience it is the real estate agent you go to on Bonaire when you want to rent property for the long term.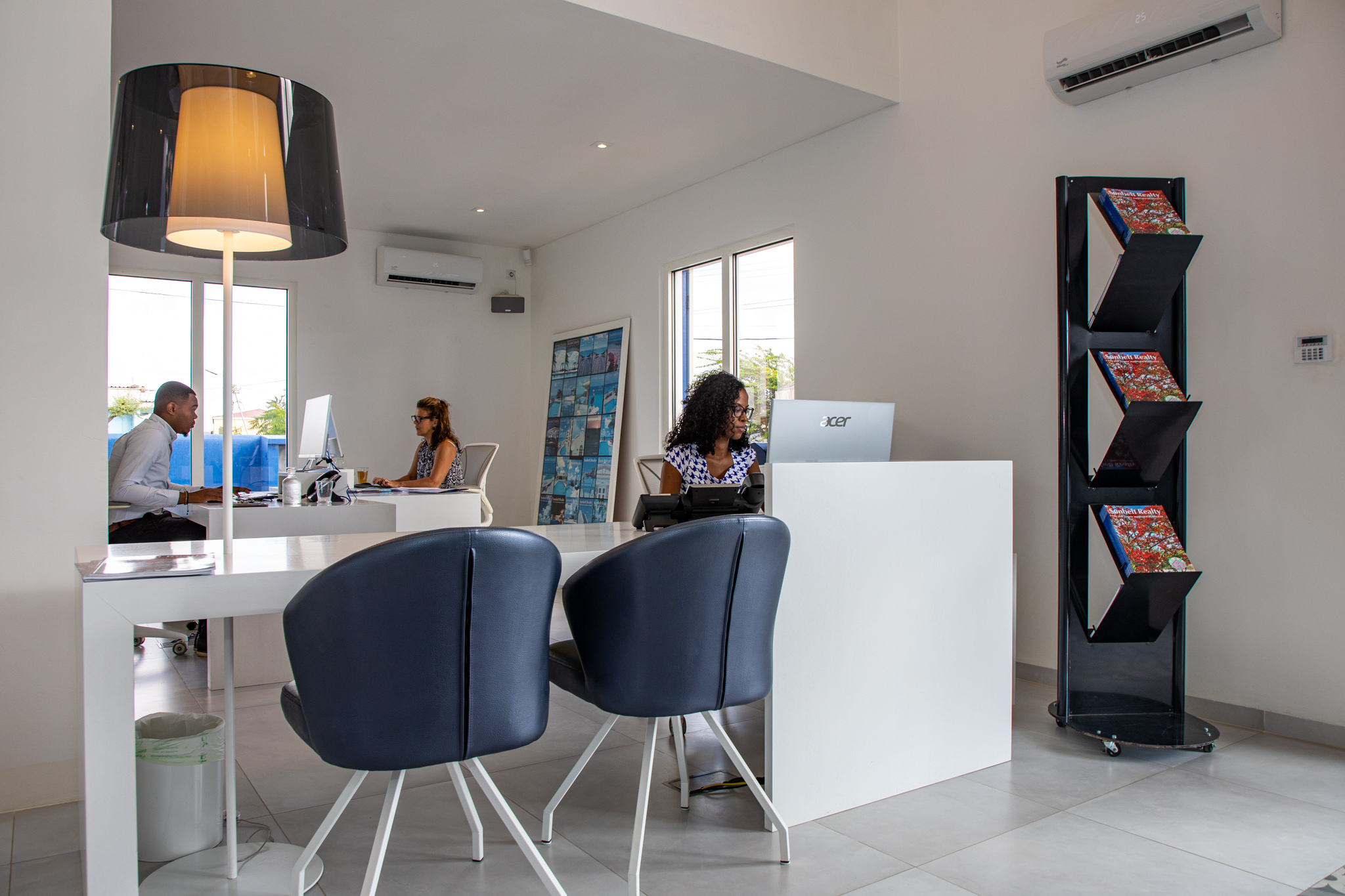 Why rent a house on Bonaire?
To winter is a well-known concept. Bonaire is an ideal destination to rent a home for a longer period of time when you want to escape the cold winter months. Nearly every day a temperature of about 30 degrees, pleasantly cooled off with a little breeze is already enough reason to immediately take a look at the availability of our houses that we have for rent. Sunbelt Realty's houses are regularly rent for the winter months, but of course it is possible to take advantage of our beautiful rentals throughout the entire year.
What kind of houses you can rent for the long term?
When you are planning to come over to Bonaire for a couple of months it is important to rent a house where you directly feel at home. Therefore the houses that are available for the long term are all equipped with style and where you will have pretty much everything you need. The relaxed atmosphere of the island in combination with the tropical climate throughout the entire year make sure you don't need very much anyways. However, if anything is missing the Sunbelt Realty team is always ready to assist you in any way to make your stay as comfortable as possible.
Why rent a house from Sunbelt Realty?
Bonaire is still growing in popularity amongst those that want to the sun and sea for a longer period of time or come over to Bonaire to live there. With years of experience and a team of enthusiastic real estate professionals Sunbelt Realty has become a well known concept when it comes to renting the most beautiful apartments and villa's on the island. Sunbelt Realty is known for:
The largest and most varied offer rental houses on Bonaire,
Optimal availability throughout the entire year,
Excellent service and reachability during your stay,
Competitive prices for the best real estate offer on the island.
Are you interested in which houses we still have available for rent this year, go directly to our offer of beautiful houses. Do you have any questions about one of our apartments or villas contact the team, we are happy to provide you with all the information you need!