Lay out
Commercial building with parking spaces at roadside. Seven multipurpose rental units, each with entrance at a main road and fitted with separate restrooms facilities. Approx. 760 m2.

Residential house 1 with covered entrance, living room, kitchen,2 bedrooms ans 2 bathrooms. Approx. 93 m2.

Residential house 2 with living room, kitchen guest bath and covered back porch at first floor and at second floor 2 bedrooms, 1 bathroom and a covered balcony. Approx. 80 m2.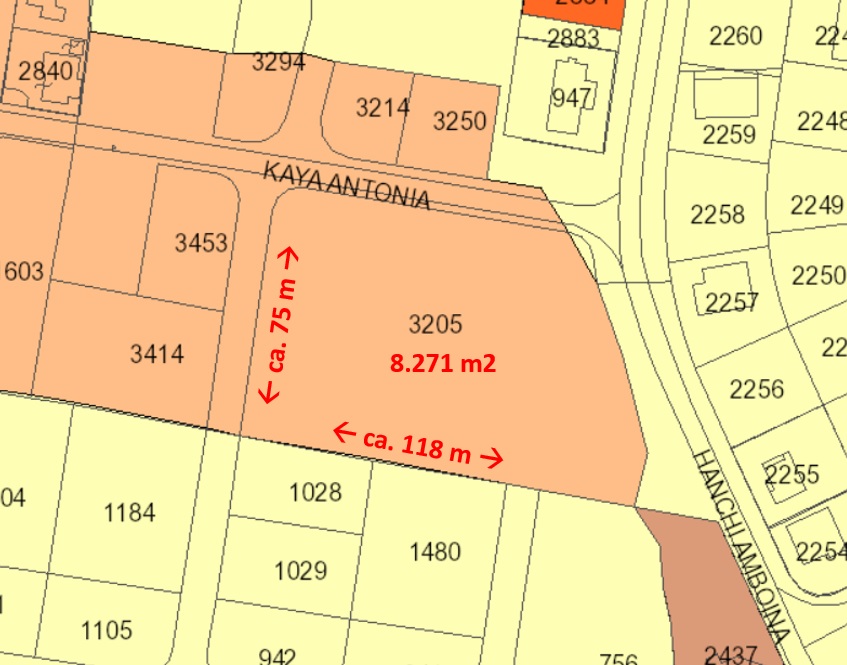 Zoning plan
Extract from Ruimtelijk Ontwikkelingsplan Bonaire (zoning plan)

Link to zoning plan map with marker: Map
Link to zoning description: Zoning "Gemengd - I"